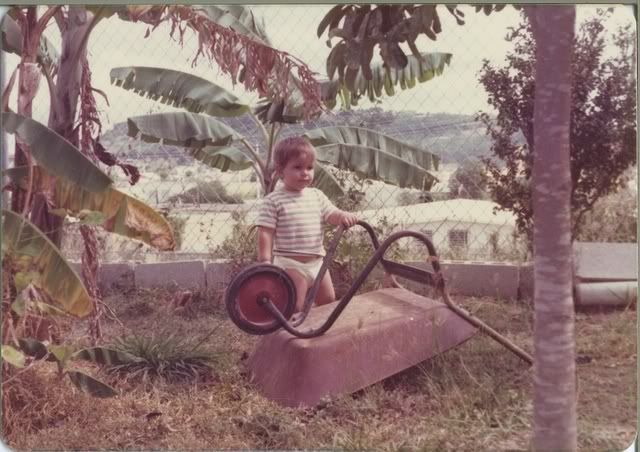 Diapers!!!
My cousin ( her
bloggy
thing) recently moved back to her home town with her husband and their son. She is going to get her Masters in Dance therapy. But we all know who the real dancer in the family is... I digress.
So anyhow, she found some old photos of when we were a bit younger. She sent me this one of me , I think I'm in my diapers on the Island of Puerto Rico. I don't wear horizontal stripes anymore but I still wheelbarrows.
But I hate Larry King.