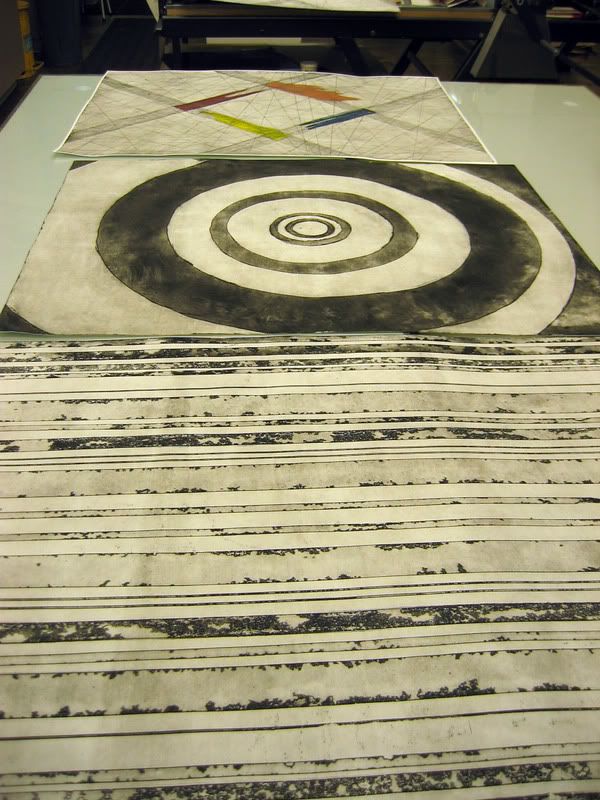 So I recently worked on some much larger steel plates. Each plate was 43"x 33", which is a huge amount of space to fill up with both ink and imagery. Plus, getting the back of the plates protected and de-greased was a constant struggle.
Then when the plates were ready to into metal salt bath. That was another debacle, making the non-toxic etching bath and then setting up the rinsing bath as well.
Anyhow the plates came out alright. I probably went through a couple of tins of ink carding these plates. Then the wiping, oh the wiping was a pain as well.
So here are three proofs: one of each plate.