Final stages of this gigposter
First stage
Second Stage
So I knew I was goingto print on black paper. So the background that contained the back of the ribs is going to white. The Lung/heart Process Magenta, the Liver Process Cyan and the Intestines Primrose Yellow with Transbase.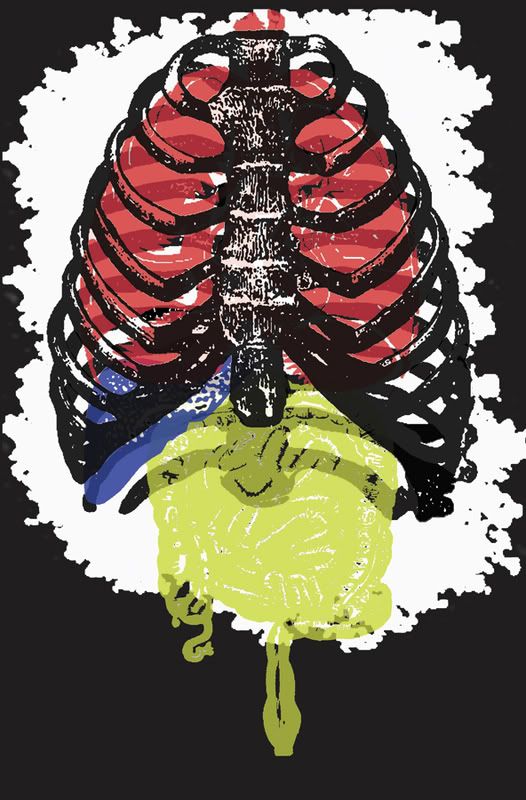 I put a halftone in the white background color.
Mostly to conserve on ink. Colored the type and orange red.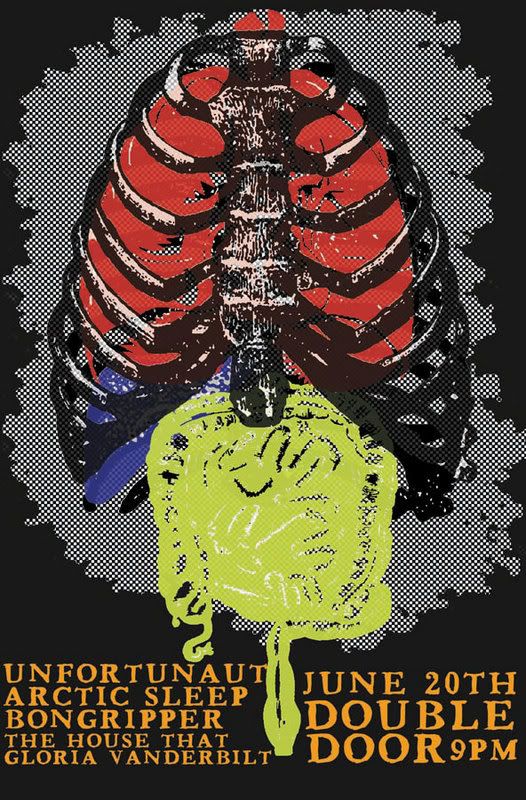 This is the final outcome of the print.
Six colors 19"x12.5" on Black Mr. French Speckletone.
The Type ended up coming out a bit darker than I was expecting but I'm still pleased with the outcome.