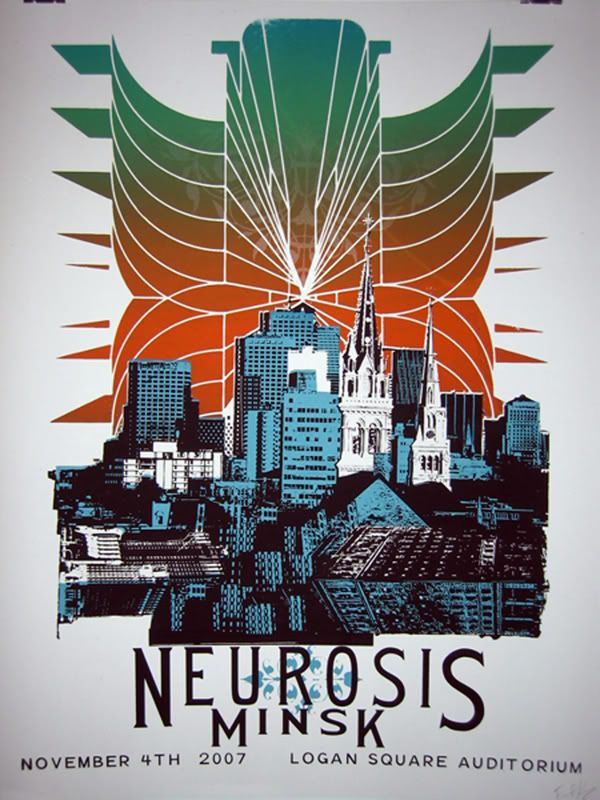 Newest Gigposter for Neurosis and Minsk at Logan Square Auditorium in Chicago on Nov. 4th 2007.
Neurosis
is one of the most reserved, distinguished and respected bands. I believe this is there 20th anniversary and it has been quite a while since they have played Chicago. Here are some
audio
samples, enjoy.
While
Minsk
is from Peoria and Chicago. They are one of the few local bands that have a unique sound and cacophony of instrumentation.
I'm exited for this show and very happy I got the make a poster for it.
print: 25"x19" starch white French paper, 4 screens, hand printed.
f